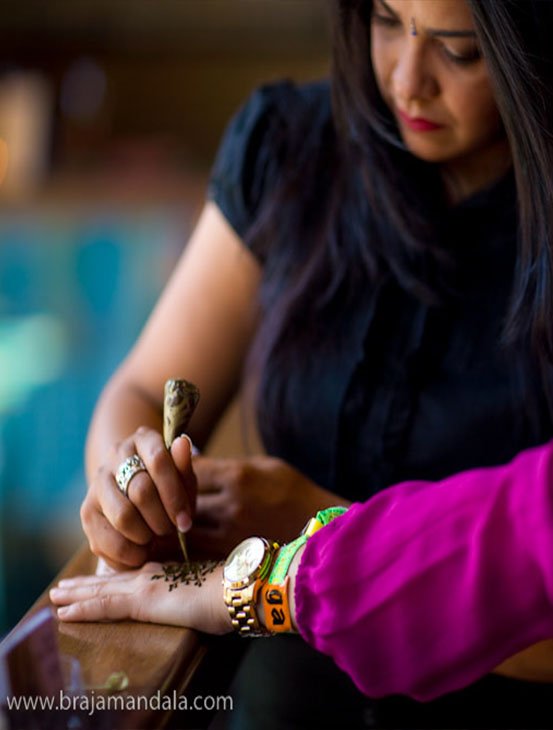 Mehndi, the Art of Henna has been practiced in India, Africa, and the Middle East for centuries. Henna is derived from a plant known as Lawsonia Inermis. It is natural, safe, painless, and temporary. A great way to celebrate life's special occasions.
Mehndi is traditionally applied during wedding ceremonies and, or other joyous celebrations. Henna is believed to bring love and good fortune. The Art of Henna is a wonderful way to celebrate any special occasions and make events more memorable.
Henna San Diego offers custom quality henna designs for every occasion including:
Wedding
Birthday party
Belly Blessings
Bar/Bat Mitzvah
Baby showers
Bridal Shower
Corporate Event
Fundraiser
Graduation Party
Call us to book your next henna party of friends, family, and/or co-workers. Tejal Shah, professional San Diego henna artist, will provide you with traditional, creative and custom henna body art designs. Please note that Henna tattoos are temporary. We only use 100% Natural & safest henna products.
For your next event, call us at (858) 752-3628 | Email: info@hennasandiego.com
Gap
Del Coronado
Intuit
UCSD
Nordstrom
KYXY
Welk Resorts
Wired Magazine
Anthology
Chase Bank
Harley Davidson
SDSU
Chelsea's Run
Grand Manchester Hyatt
Kaiser Permanente
San Diego Air & Space Museum